It's been a crazy week here full of lots of work and lots of play. I am currently loving hanging cloth diapers out to dry on the deck and dreaming up the new nursery. We are also pushing to get the new house in order, changing up some furniture and building some shelving. We are slowly getting there and it feels more like home every day. My face has mostly healed from the last nausea incident and I hope that will be the last of that.
It was bound to happen eventually, one perfect day of sunshine. My nesting instinct is kicking in with force and taking the direction of sewing/creating things for Cora and the new baby. I finished the dress she is wearing below (a separate post coming about that) the night before and we woke up to a day just perfect for running around in it.
I found a park here in town that has a special play structure just for toddlers. It is a bit of a drive but always worth it to see Cora relax and run all over the special 'castle' that is just her size.
Rocking the sun hat and going up slides backwards. Best bud Lucien in the background.
Detail of her dress from the back. So, so cute!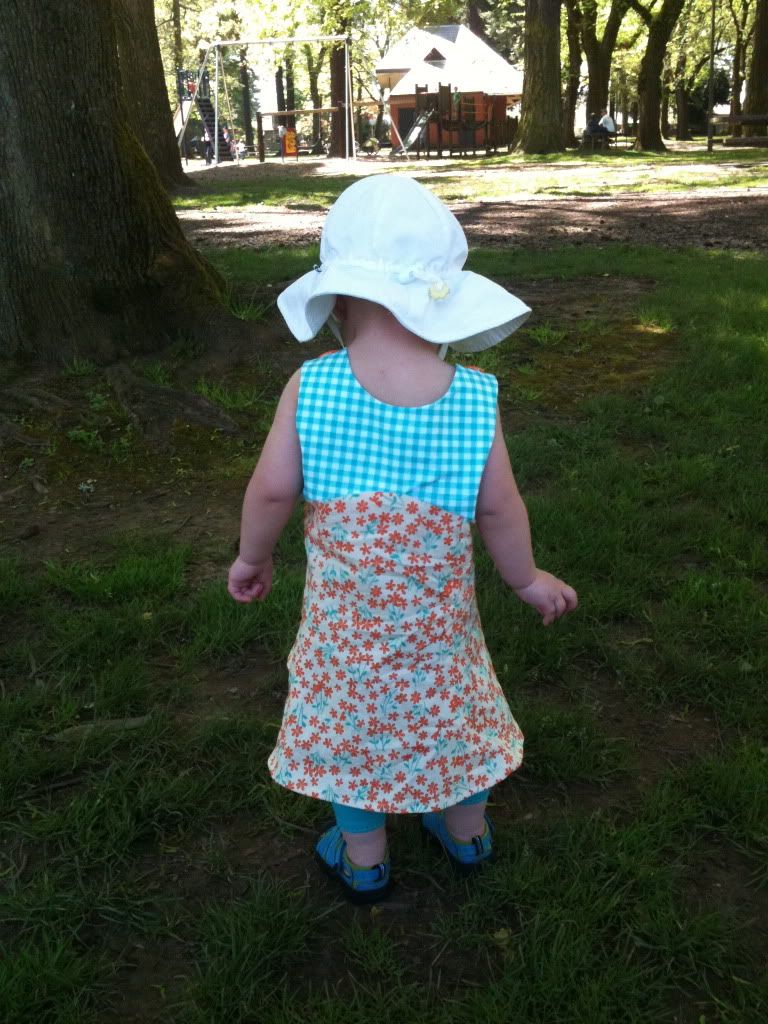 A different day, same park. She loves these little rocking structures so close to the ground she can climb right on and off.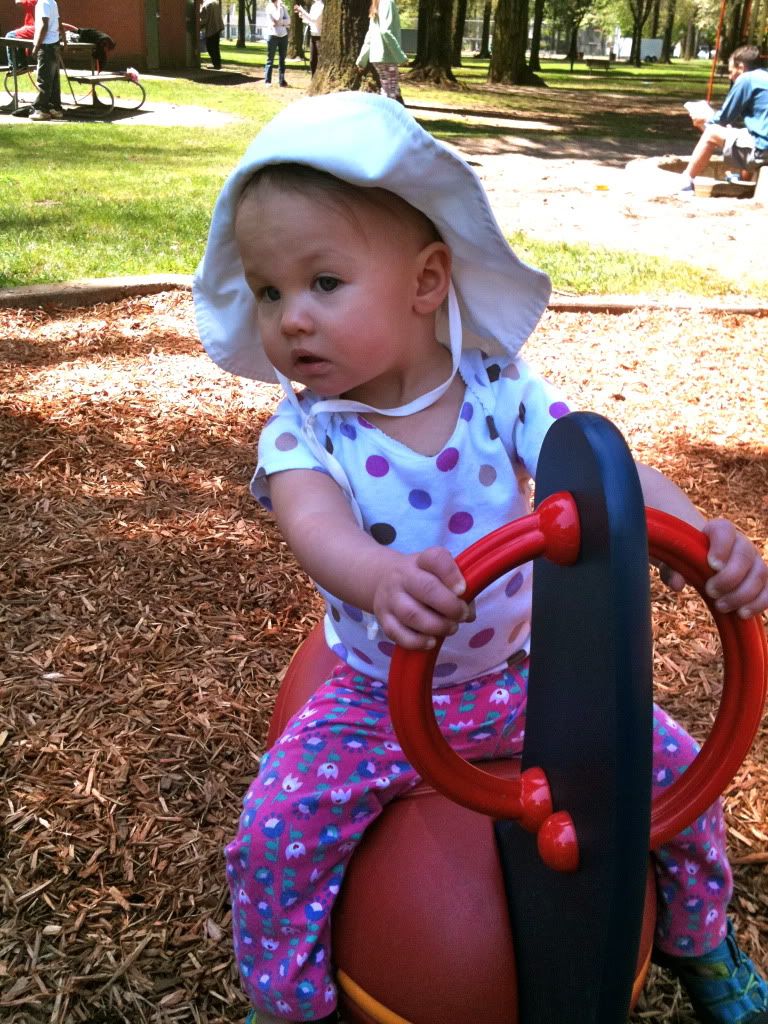 Running around is hard work. Passed out in the carseat with her 'new' cabbage patch doll, our most recent thrift store score.
I can't get enough of her in the sunshine with her big hat on.
I love watching them together.