My oh my what a two weeks it has been.
Harlow is shape shifting every day as her face continues to settle into itself and she gains weight steadily. My mom has been visiting with us. She arrived a few days before the birth and has been helping us in every capacity which has been a godsend. Unfortunately she left this morning and Scott is starting back at work on Monday so now my child balancing skills will really be put to the test.
It is amazing to me how incapacitated I was just two weeks ago and now I am up running around, juggling babies, running errands, making business calls. Of course I still have quite a ways to go in the healing department, but it is stunning just how resilient the human body is. I also have infinitely more energy now that I am not 9 months pregnant with a big baby. Even with the current sleep deprivation I am functioning at a much higher level then the belly previously allowed.
Harlow's eyes have lightened quickly from the deep inky blue they were at birth.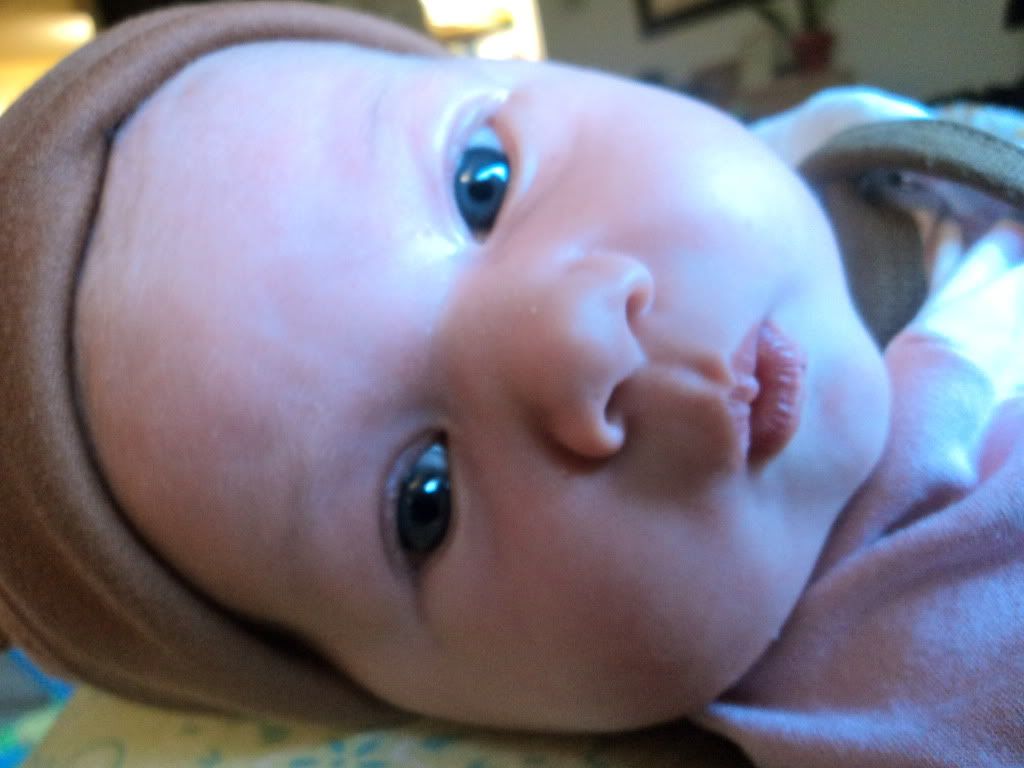 Y'ar, behold the pirate eye!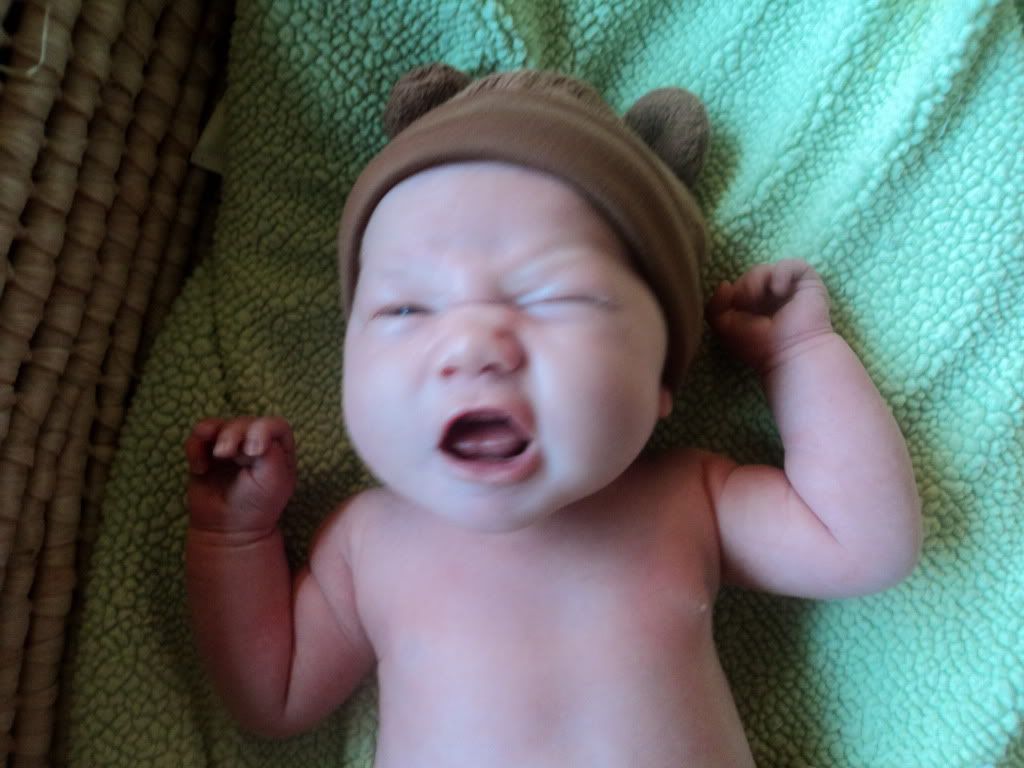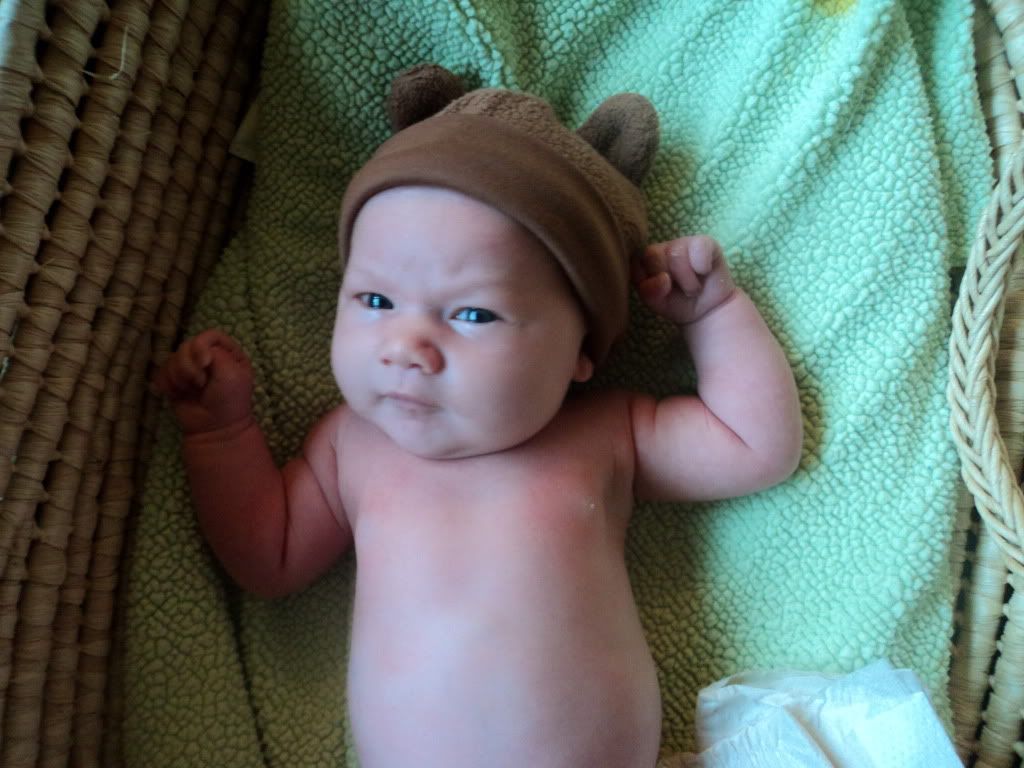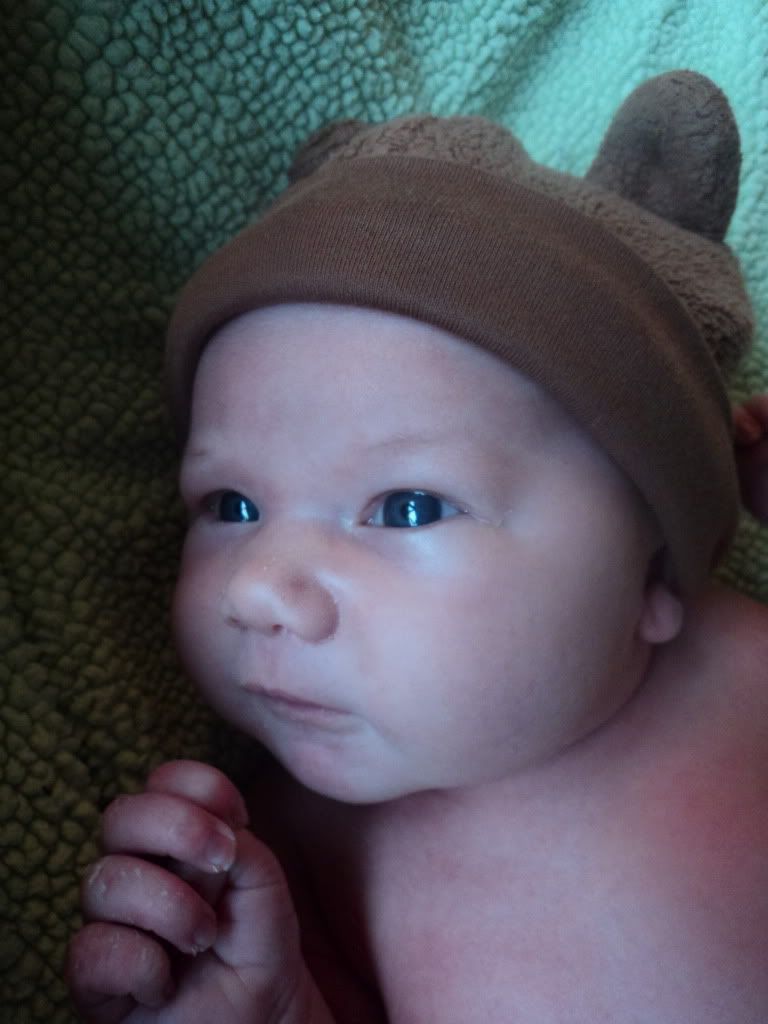 Now that I feel well enough to leave the house, we've been rockin' the amazing stroller. Thank you again to our friends and family who contributed to the stroller fund, it is going to make life with two little ones so much easier. We eventually chose this stroller, the Britax Be Ready and have been highly pleased with it so far.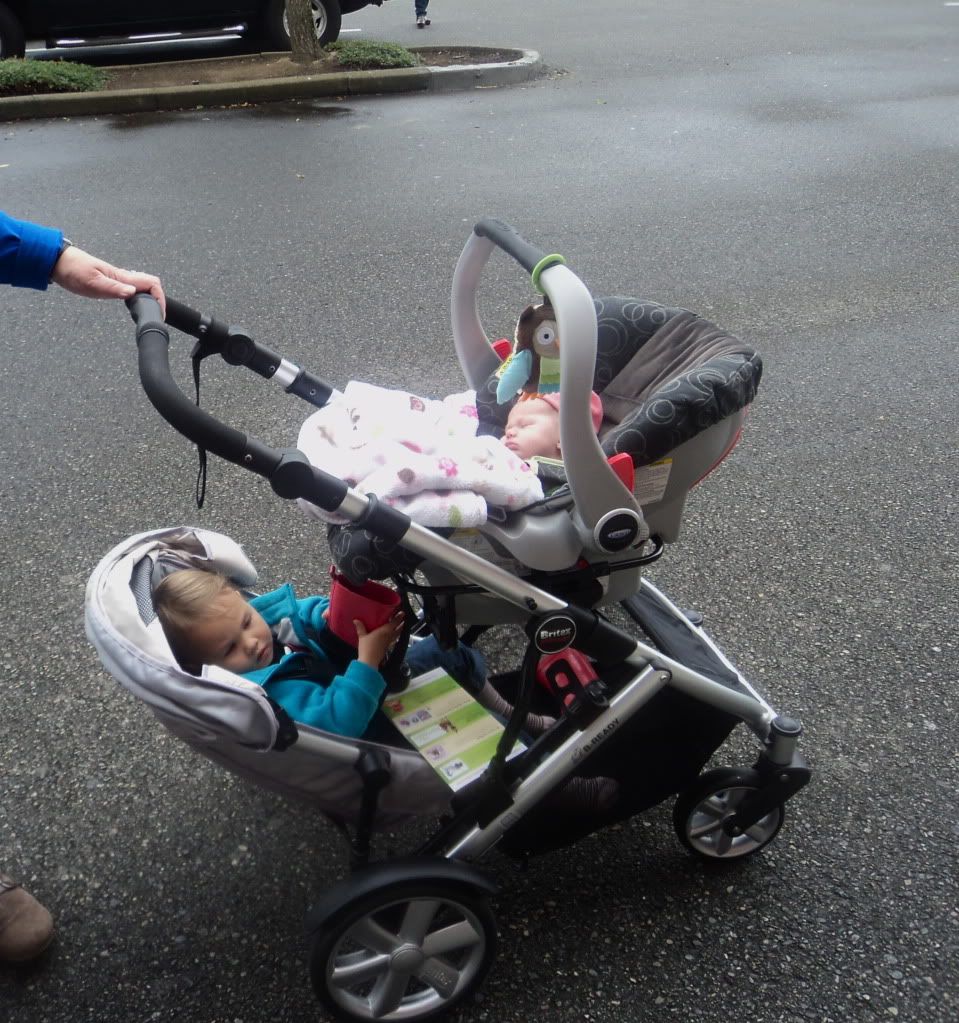 Cora is loving riding in the lower seat, she seems very comfy/cozy down there and can still see enough to keep her entertained.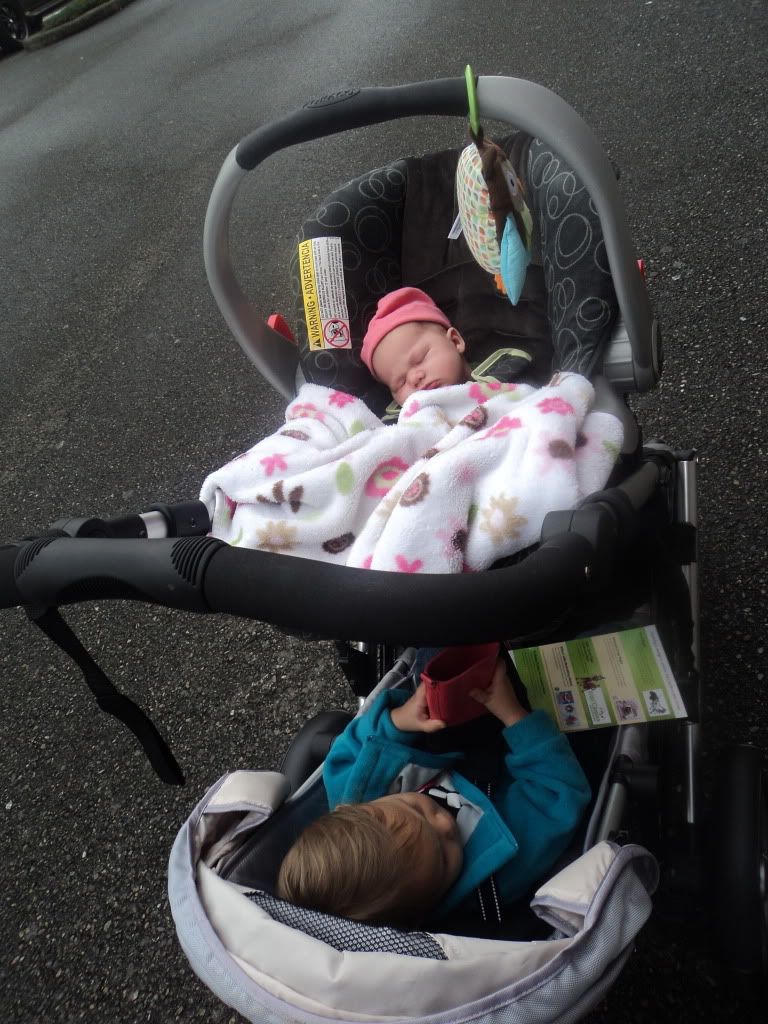 Yesterday was my mom's last full day in town and more importantly, her birthday!!!! We surprised her with brunch at her favorite Portland brunch spot,
La Petite Provence
. As always, they delivered with a stunning brunch of decadent foods and strong coffee.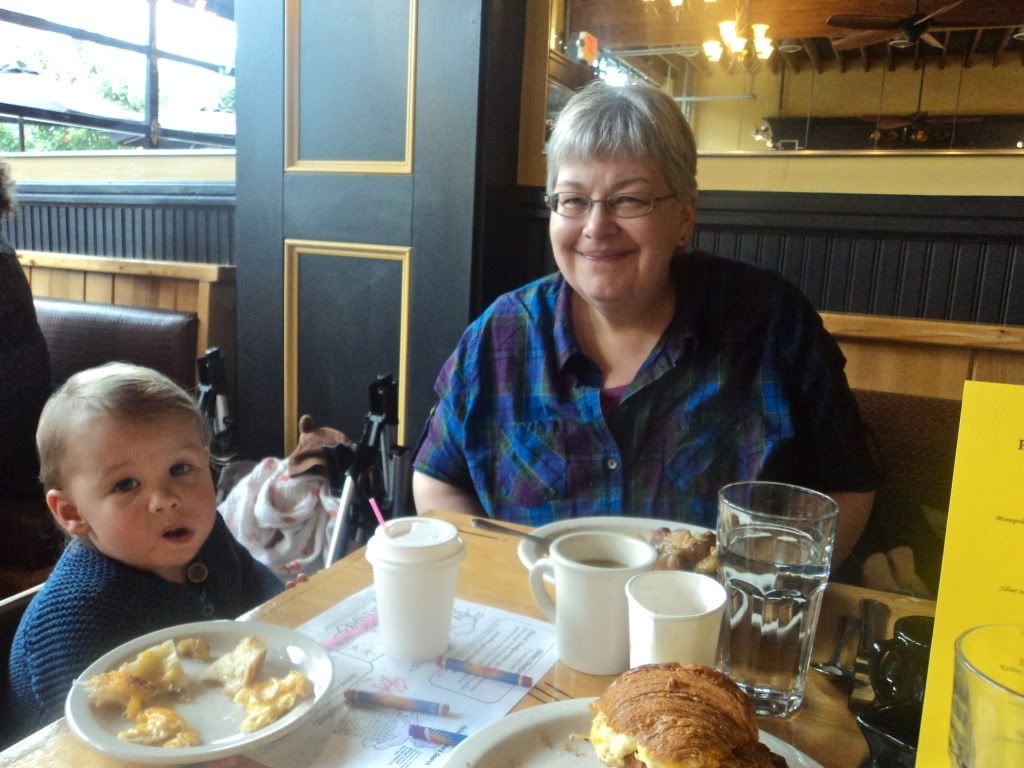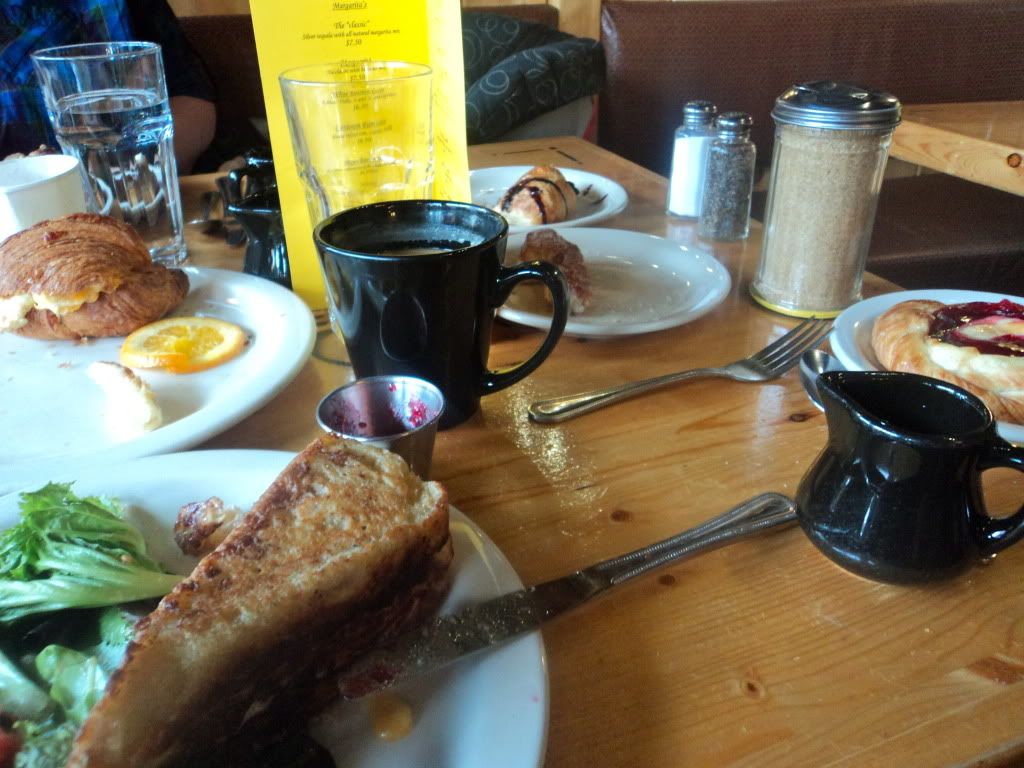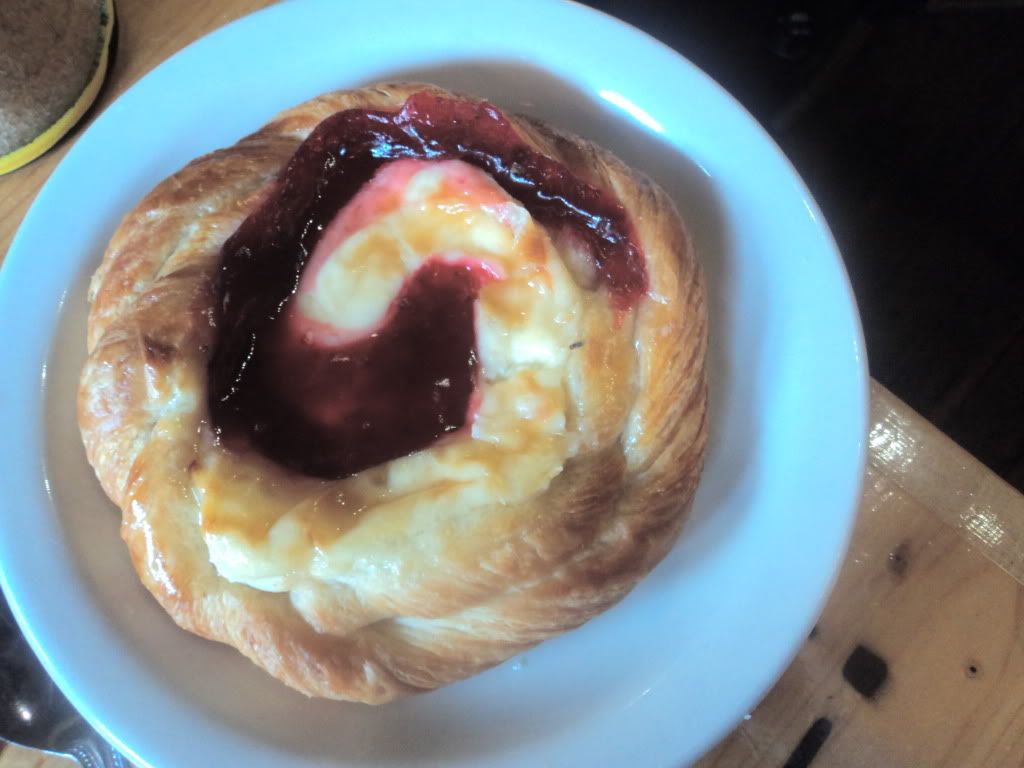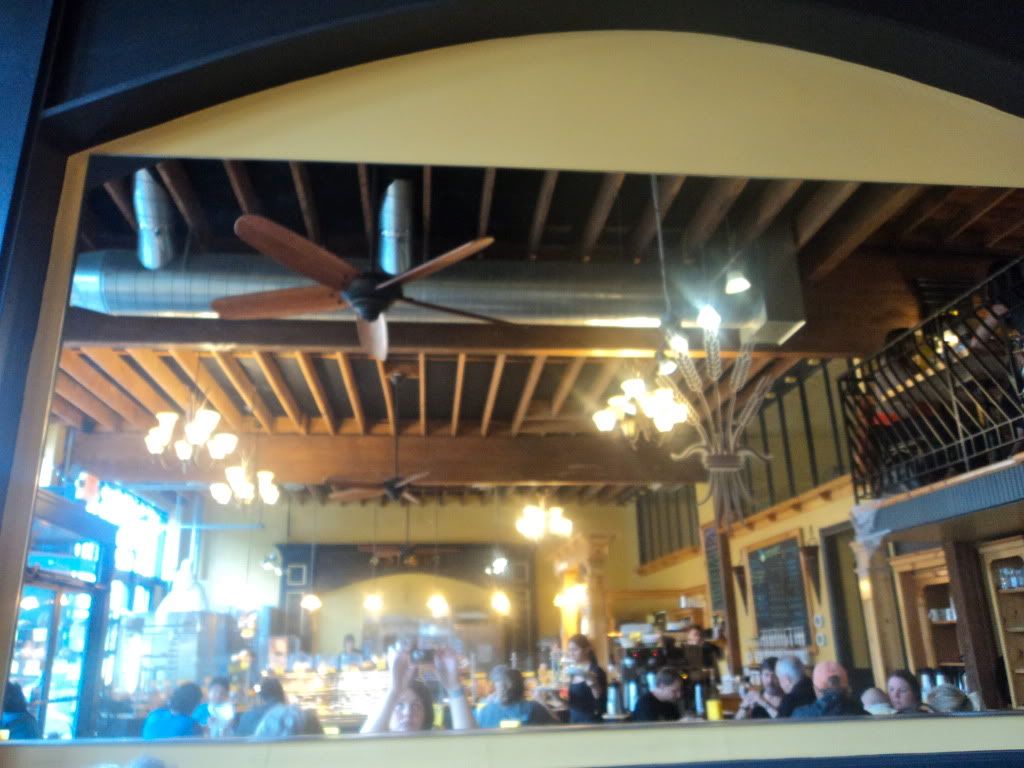 Life balancing these two little people is just starting to get interesting. Cora is such a bundle of energy and constantly wants to be kissing and hugging Harlow. This photo is what I spend about 80% of my day looking at, it's Cora going in for 'the kiss'. So very sweet and hard to manage. A few days ago Harlow was laying on her play mat, Cora was crouched over her going in for the kiss when Harlow had a baby free fall jump moment (Moro Reflex) and punched Cora in the eye. Cora was very confused and sad about that for a bit, but forgave her sister quickly. I can see so clearly how wonderful these two are going to be together, how a year from now my home will be filled with the sounds of four feet running everywhere in unison.