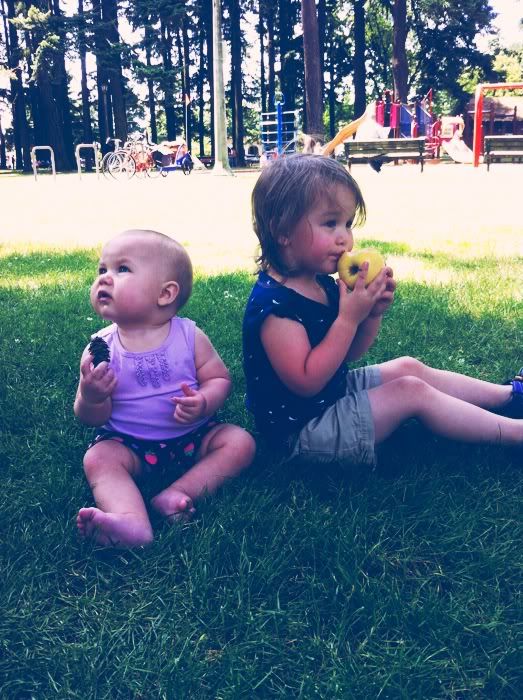 It's a cool morning here, the first cool morning in many weeks. Perhaps there is even a touch of fall in the air. I poured my first cup of coffee as Cora perused our substantial record collection. She carefully selected John Lennon and The Plastic Ono band's album Imagine, and gently carried it to me so I could put it on our turntable. She is an uncannily great DJ, and she doesn't even know it yet.
This summer has been tough. Tough, tough, tough, tough. I'm not even sure I have the strength to write about it yet. In short, Scott was in a major car accident, then both our girls got brutally sick with Pertussis (Whooping Cough), then a large chunk of our community moved away. Blech.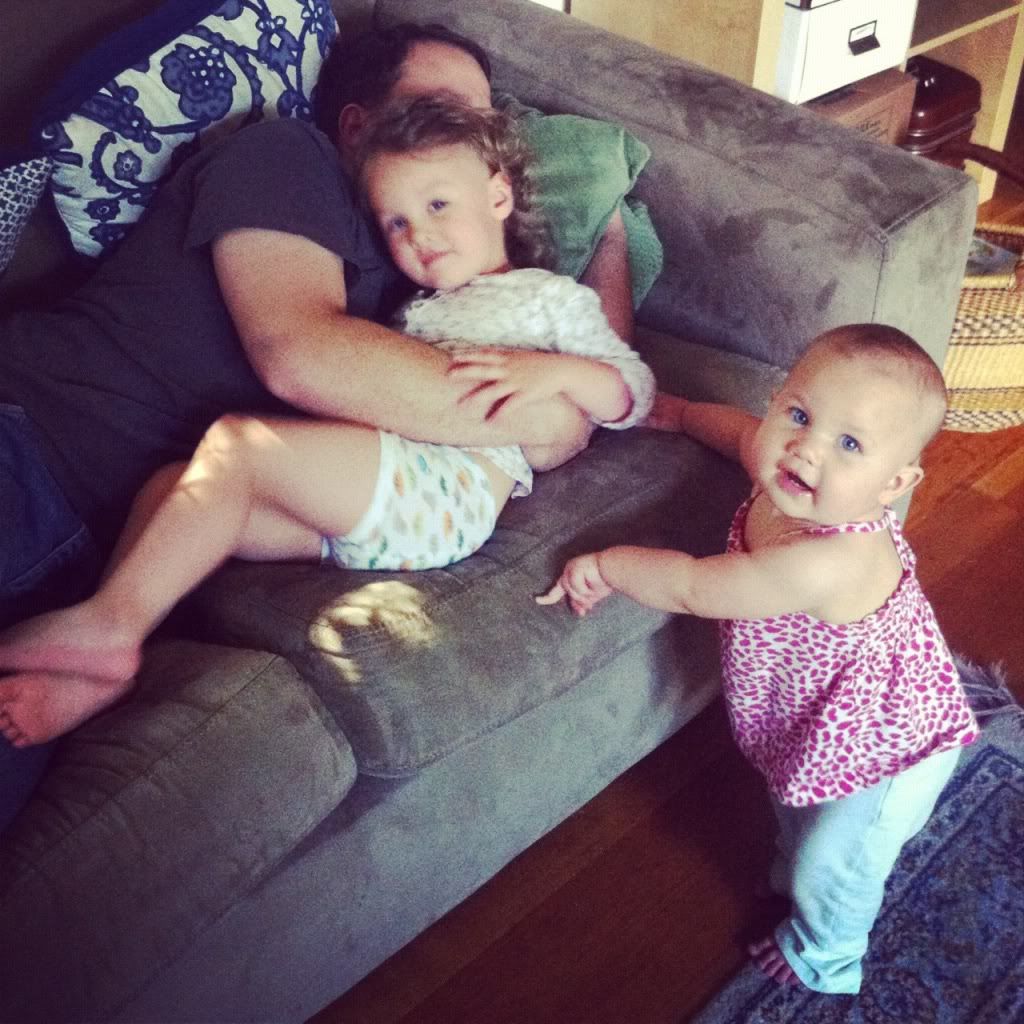 I've been remiss to write here, in part because we are so blessed that it feels ridiculous to complain. But alas, writing has always been a necessary step in my process and I certainly need some help reconciling the stresses our family has been under. I have missed this space, missed the opportunity to document my growing family and our beautiful life together.
The girls are feeling much better now, it looks like Scott is going to make a full recovery, and life continues. We moved into a lovely little house in a perfect neighborhood, with a park, community center, and produce stand all within walking distance of our home. We were miraculously (between illnesses), able to travel to Chicago for my brother's wedding and a family reunion with Scott's family. Our days are slowly but surely starting to even out, a routine of comfort and familiarity is starting to emerge. Our little boat is slowing it's rocking and we have our fingers crossed that it will be calm seas for a bit.
Harlow will turn one year old next month.
How did that happen?
She is stunning, vivacious, and a rocket of energy that makes our family unit complete. It has been delightful watching her personality emerge as she makes a full recovery and grows bigger, stronger, more capable.